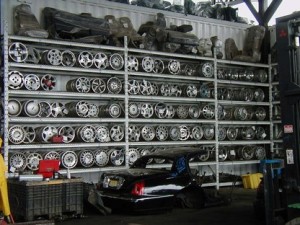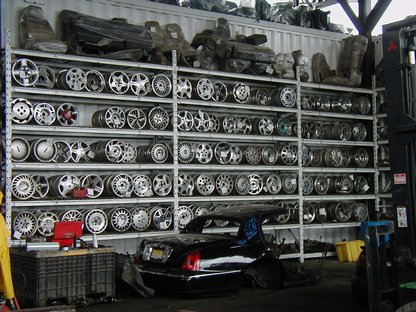 Did you ever wonder what car parts are worth buying used instead of new, in order to save yourself money? You've come to the right place.
At a place like All American Auto Salvage, we get customers who like finding a bargain or two. They appreciate that we have such a wide selection of used car parts on our property, and they often tell us how much they appreciate our affordable prices. Furthermore, we have a convenient online search option to make it easier to find exactly what a person wants.
What are some parts that are particularly popular these days?
Popular Used Auto Parts
For starters, rims can be taken from wrecked cars and resold so that you can replace your steel rims. As long as they're not bent or corroded, why pay for brand new ones when our rims are just as good but cheaper?
Speaking of rims, a lot of customers come to us for tires and spare tires. These days, if you buy brand new, you could be spending $150 or so, per tire. Why not get tires, then, for a fraction of the cost at All American Auto Salvage?
In addition to rims and tires, other popular used car parts include mirrors (including heated ones and rearview ones), as well as windows (including power window motors and switches), power locks, steering wheels, and seats.
Finally, customers often shop at All American Auto Salvage for a used transmission or alternator.
On the All American Auto Salvage website, you can search for a part you're looking for using this page. You simply enter some key information into boxes, including the year, make/model, and what kind of part you need. Then the search will tell you if it's available or not. You're also welcome to visit us at 192 Leesville Avenue in Rahway, NJ. We're about an hour's drive from lower Manhattan or a half hour's drive from Newark. Better yet, call first: 732-574-1945 or email info@allamericanautosalvage.com so we can look for the part or parts you're interested in and let you know if we have it and for what price.