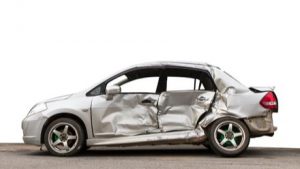 If you're looking to scrap an old car, one of the easiest ways to do it is by selling it to a salvage yard. A salvage yard will pay you to take your old car off your hands. They'll then break the car down and make sure that it doesn't go to waste. Here is what happens to a car after you sell it to a salvage yard.
Step 1: The car's VIN number is removed from the DMV system
The first thing a salvage yard will do with a car that has been scrapped is remove the car's VIN number from the DMV system. This is an important step because it ensures that the car won't be sold in the future without a buyer knowing it was sold to a salvage yard.
Step 2: Potentially harmful materials are removed from the car.
After a car's VIN number has been taken out of the system, a salvage yard will work to depollute the vehicle. There are a wide range of potentially harmful materials that are located inside of most cars. Mercury, antifreeze, airbags, and more can all pose problems to the environment if they're not removed from a car. A salvage yard will take them out and dispose of them properly.
Step 3: Useful parts from the car are removed as well.
There are a lot of useful parts located inside of a car that has been sold to a salvage yard. The salvage yard will work to find these parts and take them out of the vehicle. This prevents these parts from ending up in landfills. It also gives them a second chance at life since many of them can still be used in other cars.
Step 4: Parts from the car are reused or sold.
At the end of the process, a salvage yard will either find ways to reuse the useful parts recovered from vehicles or sell them to those who can benefit from using them. They'll also recycle what's left of a car once everything of use has been removed from it.
At All American Auto Salvage, we specialize in pulling used parts from scrapped cars and selling them to those who need them at a very affordable price. Call 732-574-1945 today to check out what we have in stock at the moment.