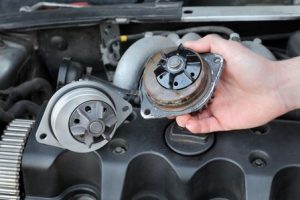 At All American Auto Salvage, people come from near and far to find replacement parts for their cars and trucks. Located in Rahway, NJ, All American Auto Salvage has been in business for more than three decades and continues to serve all sorts of customers from New York City, New Jersey and beyond.
Reliability
Sometimes people can be worried about buying used auto parts. There are some myths about this subject. For instance, there's the myth that used auto parts are unreliable. If that were true, do you think used auto part dealers would stay in business? Before used parts get sold, they're typically tested to make sure they're good! In some cases, companies offer warranties on their used parts, too.
Cost
Another myth about used auto parts is that they're too expensive. No way! Yes, a used auto parts shop has to keep the lights on, so you're not going to get quality used parts dirt cheap, but you're not going to overpay, either. If anything, compared to the price of a brand new part, used parts are much, much cheaper, and buyers generally find themselves getting "a pretty good deal."
Longevity
There's the myth that used parts won't last as long as brand new parts. Well, as long as the parts are properly maintained, they should last a perfectly long time.
Warranties
What about the myth that a car's warranty won't cover used parts? The truth is that most car warranties have no restrictions on the types of parts a car or truck owner can buy, so it shouldn't be a worry.
People from New York, New Jersey, and even Connecticut come to All American Auto Salvage for things like body panels, engine components, transmission replacements and more. Why not come see for yourself all the parts for sale? All American Auto Salvage is located at 192 Leesville Ave. in Rahway, NJ, and open M-F 8am-5pm and Saturdays 9am-3pm.