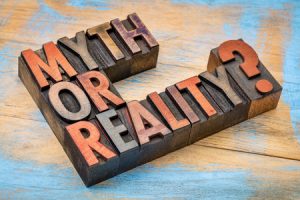 Have you been thinking about buying used auto parts? What are some myths you can ignore about used auto parts?
Price Markups

Oftentimes, people assume that used auto parts are marked up in price– more expensive than new parts in some cases… But is that true? Generally, used auto parts aren't that expensive. Compared to a new part, you're still getting a bargain. If you don't think the used part you want is "cheap," that's probably because it's either rare (there aren't many around) or the salvage yard selling it needs to make a little profit on their sale, which is understandable. 
A Risky Investment
Are used auto parts "risky purchases?" No– these parts are checked before their sold by a salvage yard to ensure their safety and ability to function as intended. A salvage yard would go out of business if it sold used parts that didn't work! Most salvage yards care so much about the quality of the items they sell that they'll offer warranties with each part sold. A warranty helps take the risk out of buying used auto parts– you'll get a refund or replacement if needed.  
Payment Method
What about the way you pay? Does that affect the price? Some people buy into the myth that paying cash automatically means you get a lower price on a used auto part. That's not typically the case. You can pay in a number of ways and the method you use shouldn't affect the price. In some cases, if you're lucky, you might get a slight discount if you use cash or credit– just ask. Certain yards offer certain incentives.
Insurance Coverage
Are insurers required to pay for new parts? Generally, insurance companies can and will choose the least expensive part available. Therefore, they'll likely be willing to pay for used parts. In most cases, for older vehicles, the only way to find replacement parts is to visit a salvage yard and get used parts from there.
If you're looking for quality used auto parts Monday through Saturday in the Tri-State area, visit All American Auto Salvage at 192 Leesville Ave. in Rahway, New Jersey. Call 732-574-1945 or email king.george.auto@gmail.com for more info.