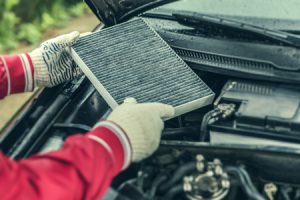 Why do people buy from a car scrap yard? They're usually looking for car parts for a great low price or for parts they can't find anywhere else. Scrap yards offer parts at a fraction of the price of brand-new prices. So, for those with a tight budget, a scrap yard is ideal.
Prevents Parts From Going to Waste
In our throwaway/disposable world, so many things don't get reused or recycled. That's a shame, because the old junk just ends up in landfills or polluting the world… but scrap yards take old parts and get them reused or recycled, so they help the environment. For people who care about the environment, it makes sense to shop at a scrap yard for parts and such, rather than spend lots of money and buy brand new when the old part will do just fine.
Get the Part You Need Instantly
Furthermore, at a scrap yard a person can find the part and take it home– instantly… other methods of buying parts tend to mean the buyer has a waiting period to acquire what they want. So, for instance, say you're working on a classic car. You could find a part online and wait for it to arrive by mail a couple days later, or, better yet, you could go to the nearby scrap yard, get your part, and have it in your classic car before night falls. People who like tinkering with old vehicles often visit scrap yards because that's where they can find parts to older model cars and trucks– stuff they wouldn't find at Wal-Mart or AutoZone.
Safety Net
Scrap yards typically offer warranties on the parts they sell. While you might not get a full refund, chances are you'd get credit toward another purchase, so that's good.
Random Uses
Some people visit scrap yards for parts not because they need them for vehicles, but, rather, they want to use the old parts to make art! It's not unusual for old parts to be incorporated into funky desks, stools, lamps, tables and more. Now that's a cool way to repurpose old parts!
Good For Small Business Owners
Finally, some entrepreneurs go to scrap yards to buy certain parts for low prices so they can resell them to others for a profit! These days, with so many things for sale on the web, it makes sense, especially if a person knows where to find a certain part that they know someone else really wants and is willing to pay top dollar for– reselling car parts can be quite profitable.
If you're looking for a reliable auto salvage yard in Rahway, NJ, look no further than All American Auto Salvage; contact us today if you need auto parts!