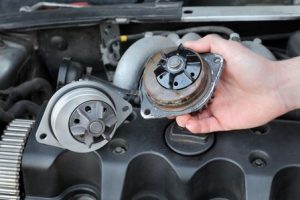 Have you ever googled searched the cost of a replacement auto part? The cost of a new part on the corporate websites can be shocking, especially if you have to pay for labor on top of it.
This is what turns many people to salvage yards. Salvage yards are like that mom and pop restaurant that has great food at dirt cheap prices and makes you wonder why you would ever go to a corporate chain again. Salvage yards provide customers with parts that still have a great deal of life in them, but at a bargain basement rate. Purchasing your parts from an auto salvage yard will save you bundles of money over the long haul, and will make you wonder why you ever ordered new, expensive parts.
With that in mind, when searching for a used auto part from a salvage yard, you should make sure to ask them these questions:
Do You Have a Specific Part for the Make and Model of My Car?
You'll want to know the exact make and model of your vehicle so the workers at the salvage yard can find the right part for your needs. Further, sometimes you can use parts from the same model but from different years, and this will be among the answers a worker at a salvage yard can provide you.
What is Your Return Policy?
Salvage yards may have different return policies, and if you aren't sure you're going to definitely use the part you're searching for, then you'll want to know what the return policy is ahead of time. Most salvage yards will work with you, and provide you with plenty of options should the part not be what you had hoped.
Can You Request Custom Parts?
Let's say you're repairing a vehicle that has been damaged in an accident; can the salvage yard provide you with the body panels and parts you request from cut sheets? Hopefully they can, and then you will be able to repair a car that still has plenty of miles left in it.
If you are in the tri-state New Jersey area and have questions for a salvage yard, the experts at All American Auto Salvage are here to help. For more information, contact us today.