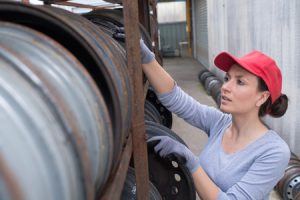 Do you want to get rid of your old car to make room for a new one? You could try trading it in at a dealership. You could also attempt to sell it to a private buyer. However, if you want to avoid dealing with a lot of hassle, selling your car to a salvage yard might be your best bet. Here are 3 reasons why you should strongly consider selling your car to a salvage yard today.
It helps you steer clear of having to market your car
If you decide to try selling your car on your own, you'll have to figure out the best way to market it to buyers. Whether that means placing an ad in the newspaper or using social media to your advantage, it can take a ton of time to market a car effectively. Skip the marketing process by going directly to a salvage yard to sell your car.
It prevents you from having to spend time showing your car to potential buyers
In addition to marketing your car when you decide to sell it, you also need to worry about responding to interested buyers and showing off your car to them. This can be very time-consuming, depending on how long people choose to spend checking your car out. It can also be frustrating if someone spends an hour or two looking at your car, only to ultimately decide that they don't want to buy it.
It allows you to do what's best for the environment
Is your car on the older side? If so, it's probably polluting the planet every time it's out on the road. Rather than passing it on to someone else and allowing it to continue to pollute the earth, send it to a salvage yard. It'll get your car off the road for good and give others a chance to pick and choose parts from it instead of investing in new parts for their cars. That will also be a great thing for the environment.
At All American Auto Salvage, we specialize in buying cars and selling the parts from them. We have a huge inventory for those searching for high-quality parts for their vehicle or their auto repair shop. Call us at 732-574-1945 today to see if we have what you need in stock.