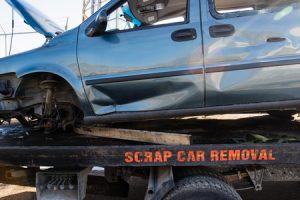 Buying brand-new parts for a car, truck, or SUV can be expensive. If you want to avoid this expense, consider buying useable parts from a salvage yard instead. If you work with a reputable salvage yard, you can save yourself a lot of money by purchasing parts from them. Here is a quick guide on how to buy parts from a salvage yard and get what you need.
Figure out exactly which auto parts you need.
Before you take a trip down to your local salvage yard to buy parts, it's important for you to do your research so that you know exactly which parts you're on the hunt for. Take the parts that you need out of your car, truck, or SUV and do your homework on them. You might also want to bring the parts that you need along with you to the salvage yard so that you can compare them to the ones you find.
Look for a salvage yard that carries the parts you're searching for.
There are probably at least a few salvage yards in your immediate area. Once you know which parts you need from them, give them all a call to see if they have what you're looking for in stock. Every salvage yard will have a different inventory, depending on what kind of cars they've welcomed onto their property in the past. You may need to do some digging around to track down hard-to-find auto parts.
Make sure the parts have been inspected and are in good condition.
Salvage yards should do more than just supply you with useable parts for your vehicle. They should also inspect the parts you need for you and sign off on their condition. This will give you peace of mind when you go to install the parts into your vehicle later.
At All American Auto Salvage, we specialize in providing our customers with useable parts for their vehicles. Whether you're looking for something for your own car or trying to find a part for your auto repair shop, there's a good chance we have what you're chasing after in our extensive inventory. Call us at 732-574-1945 today and let us help you find the parts you need.