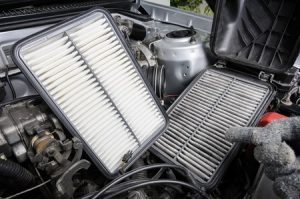 When people look for used replacement car parts, where can they go? Well, All American Auto Salvage sells them, and many people from New York City and the surrounding region have chosen All American as their "go-to" place for parts. For those who own older, classic cars, certain parts may not be that readily available elsewhere… but they are at All American!
Affordable
Perhaps the biggest reason people look for used parts is the cost– they can save money this way. Rather than buying brand new, it's cheaper to buy used. Some used parts are considered to be "refurbished" for the purpose of resale. These parts have been professionally reconditioned and restored, so they're almost like new, without the high cost of being brand new.
It's a good idea to buy used parts from a place like All American because availability can be an issue– other places might not have the parts you're looking for, but All American is likely to have exactly what you need.
Eco-Friendly
Meanwhile, buying used parts helps save the planet. It's eco-friendly to reuse something rather than to throw it away where it would just take up space in a landfill. Instead of buying new parts, why not buy used parts so you're not wasting Earth's precious natural resources?
OEM Standards
Finally, today's used parts most likely meet OEM standards. Did you know OEM stands for "original equipment manufacturer?" Look for OEM-labelled parts, which means they come from the original automaker (a good thing) and not some third-party (which could be potentially a bad thing– poorer quality, for instance).
As one of the premier auto salvage yards in the tri-state area, All American Auto Salvage has a quality control program ensuring all parts are thoroughly inspected for your satisfaction. It's no wonder, then, that individuals come to All American for parts just as those in the auto repair business do– we service many shops that deal with insurance companies like Geico Direct, Allstate Pro, and Progressive DRP, just to name a few. Basically, if someone needs used auto parts for whatever reason, we can help!
Conveniently located on more than four acres in north central New Jersey, All American is easy to reach from Routes 1&9, the New Jersey Turnpike Exit 12, and/or the Garden State Parkway Exit 131. And if you need parts delivered to you, we have a fleet of delivery vehicles that get people the parts they need usually within a day or two.
For more info, please call All American Auto Salvage at 732-574-1945.