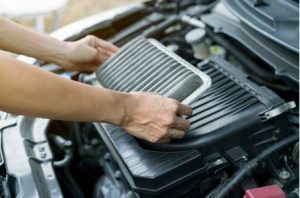 If you're thinking of buying used auto parts, what are some tips for buying parts like a pro?
The Right Research
First, do your research. You can type in the name of the auto part you're looking for using google.com or ebay.com and see what comes up… you're likely going to find a variety of prices, locations, etc. If anything, the online search should give you a "ballpark figure" of what you'd expect to pay for a particular part should you end up at a place like All American Auto Salvage. Should you buy parts from "some guy on Craigslist?" Probably not. With auto parts, it really helps if you can go somewhere and see the actual part in person before paying for it and taking it home.
Verify the Details
Next, it's important to verify the details of parts, including the specific part number so you know you're getting the "right" one that's compatible with your needs. All too often, someone will order something sight unseen from an online retailer from some faraway country, only to get it in the mail weeks later and discover it's too small, the wrong color, or the wrong shape. Whenever possible, it's best to deal with parts "in-person."
Helpful Advice
Do you have friends who know all about the particular car/truck that you're looking for parts for? Ask them if they know where to go to get those parts– chances are they do! Online forums help, too.
If you're going to need a lot of parts, consider buying a parts car that can serve as your "donor vehicle."
In the tri-state area, All American Auto Salvage is a great place to find quality used auto parts. As one of the top service-oriented salvage yards located near New York City (just west of Staten Island), All American deals with many repair shops and insurance companies looking for replacement parts. Take a look at our inventory gallery or, better yet, visit us at 192 Leesville Avenue in Rahway, NJ. For more info, email info@allamericanautosalvage.com or call 732-574-1945. All American Auto Salvage is open Monday thru Friday from 8am to 5pm and Saturdays from 9am to 3pm.