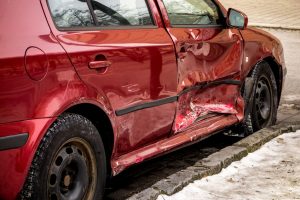 Do you have an old car sitting in a garage and you're not sure what to do with it? Or maybe you have a bunch of spare auto parts and you want to sell them to somebody? Have you considered sending it to a yard? Is there a difference between a salvage and scrap yard? Notably, auto salvage yards purchase vehicles in working and nonworking conditions.
Salvage Yards Are Customer Friendly
If the vehicle is nonworking, the salvage yard usually sends a tow truck to pick it up and bring it to their yard. Meanwhile, customers come to salvage yards to buy auto parts. These parts come from vehicles brought to the yard, where they're dismantled. Working parts are sold to customers. Other stuff, such as oil, gas and antifreeze fluid, ends up getting recycled, which helps the auto salvage stay in the black. Some salvage yards allow customers to enter their lot directly and look for certain pieces/parts, while others do that service for them, sending an employee to look for what the customer wants and bringing it directly to them at a counter or other meeting space.
Scrap Yards Just Want Metal
So, is an automotive scrap yard the same thing? Not really. Scrap yards specifically deal with scrap metal. They basically want vehicles for their metal– they don't really care about the rest of the junked vehicle. Typically, scrap yards will purchase metal in large amounts, paying according to the weight of the metal they collect. They're on the hunt for things like aluminum, copper and zinc, which can be recycled and/or resold for a profit.
If you have a entire vehicle to sell, you should sell it to a salvage yard. If the vehicle is just down to its frame, then sell it to a scrap yard.
Are you looking for an auto salvage yard? All American Auto Salvage is located near New York City, in Rahway, New Jersey. Call 732-574-1945 for more info.