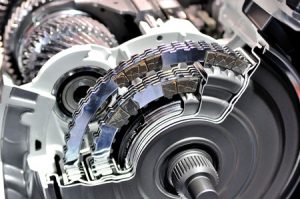 Did the transmission in your current car conk out recently? Or are you in the process of rebuilding a car and looking for a transmission for it? Rather than buying a brand-new transmission, you should strongly consider buying a used one from a salvage yard instead. It'll save you a lot of money and give you a fully-functioning transmission that should last you a long time as long as you take good care of it. Take a look at some things you should keep in mind when purchasing a used transmission.
You should never buy a used transmission that's leaking.
If you buy a used transmission that has a leak in it, you're going to be asking for all kinds of problems. While you can fix a leaky transmission, it might not be worth the time and trouble. You're better off looking for a used transmission that doesn't have any issues with it. It'll provide you with a much better experience in the end.
You should be careful about buying a used transmission that was in a car involved in a major crash.
If possible, you should try to find out more about the car that a used transmission came from. If it was involved in a major crash, you should probably shy away from buying it. There is no telling what kind of damage may have been done to a transmission during an accident. The last thing you want to do is buy a used transmission and find out that it has issues stemming from an accident later.
You should think about bringing a mechanic along with you when buying a used transmission.
If you know a lot about cars and, more specifically, transmissions, you can shop for one on your own. However, if you're not a transmission expert, it wouldn't hurt to bring a mechanic along with you when buying a used transmission. They can let you know whether or not a used transmission is worth investing in after inspecting it for you.
Do to buy a used transmission rather than investing in a new one? All American Auto Salvage has plenty of options for you in our extensive inventory. Call us at 732-574-1945 to find out if we have the used transmission you need in stock at the moment.