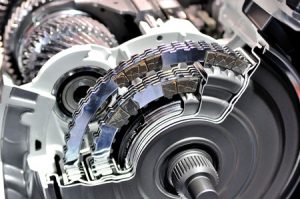 People come to All American Auto Salvage in Rahway, New Jersey, to find affordable used auto parts. One thing, in particular, people are looking for these days are used transmissions. What are some key things to keep in mind when buying a used transmission for your vehicle?
There are several things to consider when buying a used transmission.
Leaks
First, it's important to check for leaks. One way to do this with a used transmission is to check its transmission fluid levels by adding some more and then seeing if any drips out later on. Avoid buying a leaky transmission.
Body
Next, if you are taking the transmission out of a vehicle, look at the body of that vehicle. Has it had a lot of body work done? If so, that indicates it has had a lot of issues and you might not trust its transmission. If the body looks beat up, imagine what could have happened to its transmission!
History
Thirdly, ask about a transmission's history. Hopefully the person guiding the sale can give you some context about it, sharing key details about it; Perhaps there's a Carfax report that can help inform you, too.
Pro Advice
Also, consider bringing along your trusted mechanic, since he or she works with things like transmissions and can give the one you want to buy a proper look-over.
Finally, see if the place you're buying the used transmission from offers a warranty or if there's some sort of warranty in place. If there is, that's a good thing. Make sure the warranty info is written down in detail so you have that piece of paper should anything go wrong down the line.
Ready to look for a used transmission for a vehicle you're working on? Call All American Auto Salvage at 732-574-1945 for more information. You can also visit the salvage yard at 192 Leesville Avenue in Rahway, open every day of the week except Sundays.