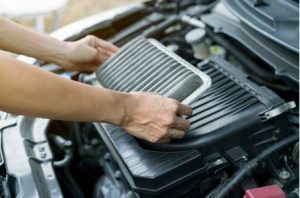 These days buying used or new cars/trucks can be expensive. If you don't have the money in your budget to replace a whole vehicle, consider maintaining the one you've already got, and doing so in an affordable way. One of the smart ways to save money while maintaining a vehicle is to find and buy quality replacement parts at a nearby salvage yard. Many people from New York City venture to Rahway, New Jersey, to check out what's in stock at All American Auto Salvage, located at 192 Leesville Avenue. You can definitely maintain your vehicle with the help of a salvage yard.
Salvage Yards Are More Affordable Than Parts From Auto Repair Shops
When you're looking for replacement parts that won't break the bank, a salvage yard is the ideal place to visit. Prices tend to be cheaper than if you were to visit an auto repair shop or auto dealer!
You Can Find Many Parts at an Auto Salvage Yard
What are some of the things you should look for at a salvage yard? Well, auto belts (timing belts, serpentine belts) can typically be found in pristine condition at salvage yards. You can also find tires in great condition. What about brake pads? They're designed to last for thousands of miles, and you're likely to find pads in fine condition at salvage yards. These are just some of the things you can get at a salvage yard for decent prices.
All American Auto Salvage has been in business for several decades. People come from near and far (New York, New Jersey, Connecticut) to search for body panels, engine components and transmission replacements, among other things. All American has several delivery trucks, so if you need parts delivered to your repair shop in New Jersey that can be arranged. There are also some "drop yards" in New York where you can easily pick up what you need.
Wondering if All American Auto Salvage has what you're looking for? Please call 732-574-1945 and ask!