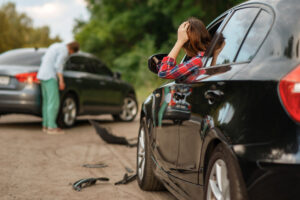 Some people end up getting a replacement hood because they've been in a front-end collision and suffered damage to their hood. Others need one simply because someone or something dented their hood in a major way. If you need to replace the hood of your vehicle, you can get one at All American Auto Salvage.
When you replace a hood, you'll want to make sure it fits properly. Ideally, you want a hood that's designed specifically for your vehicle. It also needs to align with parts like fenders and the front bumper cover.
It's a good idea to know your vehicle's year, make and model when selecting a replacement hood for it. This way you can search for a proper replacement hood.
Finding the Right Replacement Hood For Your Vehicle
When you find the right hood, it might be heavy and difficult to move on your own, so it's a good idea to bring a friend to help you lift and move it. Check the hood for any dents, especially around the corners or edges.
To replace a hood there are usually some typical steps to follow. For instance, you can sand the hood using 500 grit sandpaper. This way you're scuffing the surface to make it ready for primer to adhere to it. Next, you can degrease the hood using a paint prep degreaser and paint prep static wipes. Then prime the hood using a primer. If there are little dents, use a filling primer and smooth out surfaces. After the primer dries, sand, degrease and prime the hood again. Later, it's ready for painting and installation.
Are you Looking for a replacement hood? All American Auto Salvage has hoods, and you can come take a look at them at the yard, which is located at 192 Leesville Avenue in Rahway, New Jersey. Call 732-574-1945 with questions or use the online inventory search.