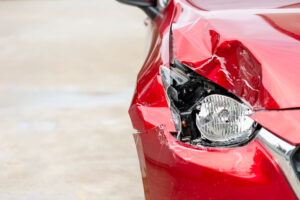 People come to All American Auto Salvage looking for various parts, including bumpers for their vehicles. Bumpers are guards between a vehicle's front and back end and various objects. If and when your vehicle hits another vehicle, the bumper absorbs some of the impact. It can help protect vital parts of the vehicle from being damaged– parts like the radiator, engine and drivetrain, for example.
Steps to Finding a Used Bumper
If and when you're involved in a "fender bender" and your bumper is damaged, you may want to replace it with a new one. Well, where can you find bumpers for sale? Places like All American Auto Salvage have several to choose from. What kind of bumper would you need? 0aluminum alloy, carbon fiber, poly resin (plastic) and fiberglass (the most common material).
Use your vehicle's VIN to figure out the exact bumper you'd need; You can also call dealerships and ask them for such information.
When buying bumpers, ideally go with OEM (original equipment manufacturer) parts and make sure they're CAPA (Certified Auto Parts Assoc.) certified. You'll need to know and understand the model, make and year of the vehicle needing a bumper replacement. You'll also want to know if you're looking for a front or rear bumper, or both. As for the color, that can be a challenge since what you might call "red" for instance might have a specific shade name that's more specific; It's best to get help from a seller to perfectly match the color. You can also ask the seller questions about safety ratings and performance.
Are you Looking for a replacement bumper? All American Auto Salvage is located at 192 Leesville Ave. in Rahway, New Jersey. Any questions? Call 732-574-1945 or email king.george.auto@gmail.com for more information.