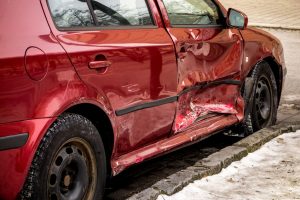 What if you get into an accident with your car, and the door is ruined? What do you do? Well, for some people, they visit a salvage yard like All American Auto Salvage, and they get a replacement door for their damaged vehicle.
Reasons to Replace a Car Door
Obviously, a car door is important. If it's damaged in a crash, its shape might be mangled and you can't close it properly. Or, perhaps, the hinges are messed up. If it's raining or snowing outside, you have to worry about precipitation coming into your vehicle because the door won't close all the way. If and when you need a "new" door, you can oftentimes find one that's in fine condition at a local salvage yard… and it's reasonably priced. Buying that door is also a way to be environmentally-friendly, since you're essentially reusing something that can be reused.
What if your car door is rusted to the point where it's rusted out? If you're at the point where your door is full of duct tape just barely holding it together then you might want to think about getting a replacement door at a salvage yard! A little rust isn't a big deal, but a lot of rust certainly is. You don't want to keep a door that has lost its structural integrity and could break off at any moment.
Finally, if you have a dented door, and you care about your car's looks, then it's time to get a door at a salvage yard, especially if you don't think the door will ever look "right" again, even if the dent is "fixed." Sometimes it's just easier and better to start fresh with a different door than try to repair a dented door that just won't look the way you want it to look.
Do you have a damaged, rusted, or dented door? Come to All American Auto Salvage in Rahway, NJ, and find a replacement for it. Call 732-574-1945 for more information.